Getting Ready for the Holiday Season: 6 Essential Holiday Retail Display Ideas
Posted On: October 17, 2023 By: Craig Tennant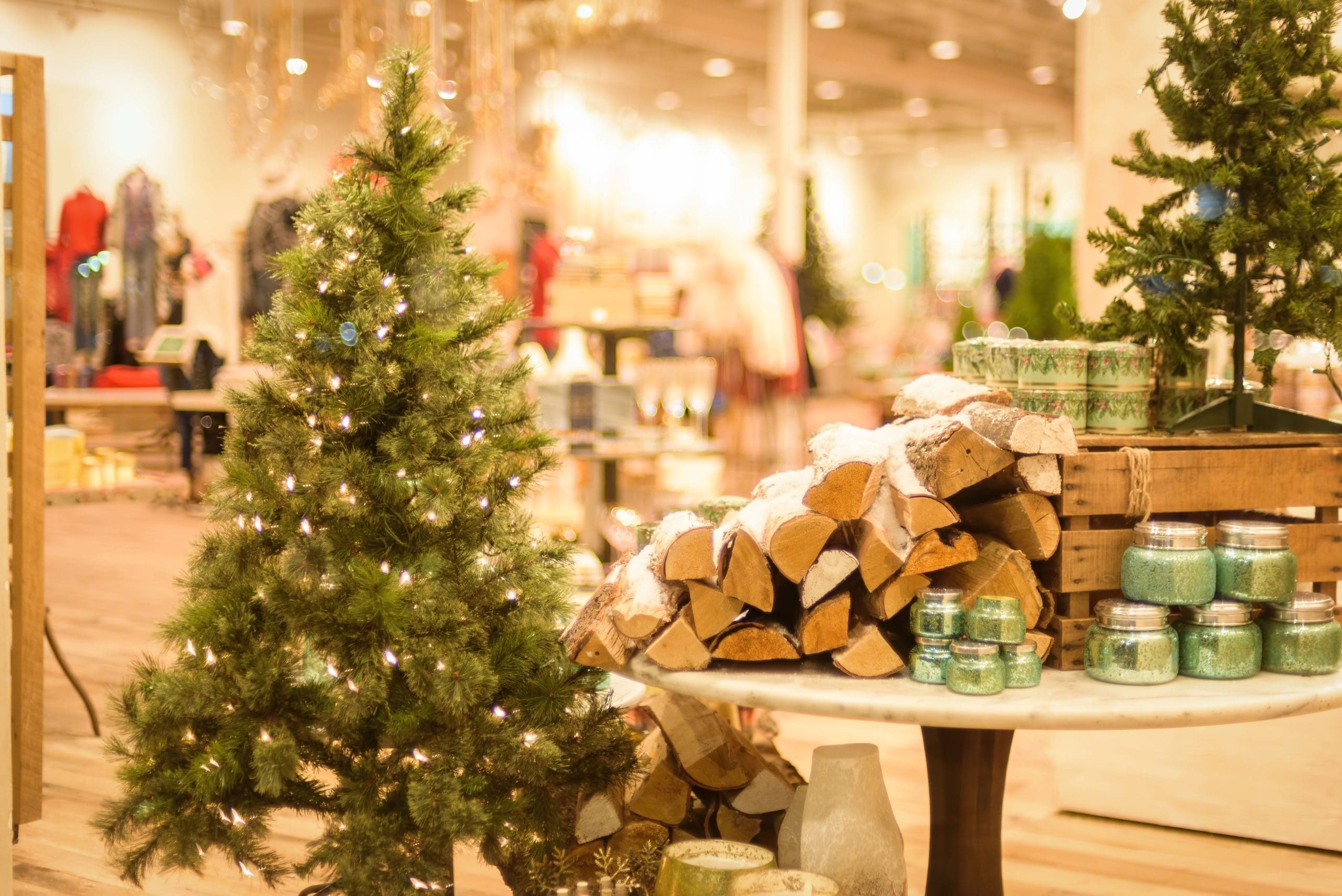 Christmas is the most wonderful time of the year for retailers. It's a time of increased foot traffic and festive cheer, making it the busiest and most profitable season for many businesses. However, it's also a time of fierce competition, with retailers vying for the attention of shoppers. And this is why your holiday retail display needs to be on point. The key to success lies in getting your Christmas retail displays just right. And that is why we have created a handy guide to help you create a shopping environment that not only captures the spirit of the season but also drives sales. Read on to find out how to boss your holiday retail display this Yuletide.
Holiday Season Retail Display Tips
Pick a Theme
One of the first steps to crafting compelling Christmas displays is picking a theme. A well-defined theme and a thoughtfully chosen colourway can differentiate your holiday products from your everyday offerings, setting the stage for a festive shopping experience.
Whether it's a traditional Christmas theme with classic reds and greens or a modern, minimalist look with cool blues and silvers, your theme will create an emotional connection with your customers and make your store stand out.
The options are endless, from favourite festive films to fun winter activities and beyond, pick a theme and go with it.
Choose the Right Materials
Your choice of materials, from retail display mannequins to clothes rails, plays a pivotal role in positioning, showcasing and decorating your store for the holiday season.
Pick durable but attractive materials to enhance the visual appeal of your displays and provide a lasting impression on shoppers. Sprinkle a number of quality fixtures and decorations that are not only aesthetically pleasing but also in line with your theme to give it that premium feel.
Stay True to Your Brand
Your holiday season retail display offers a unique opportunity to showcase both your products and your brand's identity.
While it's important to create a festive atmosphere that grabs the attention and stands out from the regular displays, always ensure that your displays reflect your brand's core values and messaging. This consistency helps reinforce your brand's identity and build trust with your customers.
Using Your Own Products to Decorate
One ingenious way to decorate your shop is by using your Christmas products as part of the decor. Incorporate festive products into your displays, allowing customers to see how these items can be used and appreciated in their homes.
This not only enhances the festive spirit but also acts as a subtle marketing strategy, enticing shoppers to consider these products as gifts.
Play to Your Local Customer Base
Consider your local customer base when designing your Christmas environment. Tailor your themes and products to align with local customs and traditions. That instant recognition of what Christmas is like in your locality can be powerful for encouraging shoppers to spend.
This personal touch can foster a sense of community and connection, making your store a go-to destination for Christmas shopping.
Less Is More
Sometimes, amid the Christmas rush, simplicity can be a breath of fresh air. Overly cluttered displays can overwhelm shoppers especially as the search for the perfect present becomes more frantic.
Clean and simple displays, on the other hand, allow your products to take centre stage. Highlight your festive items and special offers with clear displays that make it easy for customers to browse and make decisions.
Ready For Christmas?
Christmas presents a unique opportunity for retailers to boost sales and create lasting impressions on customers. By being smart with your holiday season retail display, you can hit the sweet spot that engages your customers and encourages them to spend without overwhelming them.
Now is the time to get the retail supplies you need for the festive season. Call 0800 0223237 to speak to one of our experienced and helpful team to find out what we can do for you.