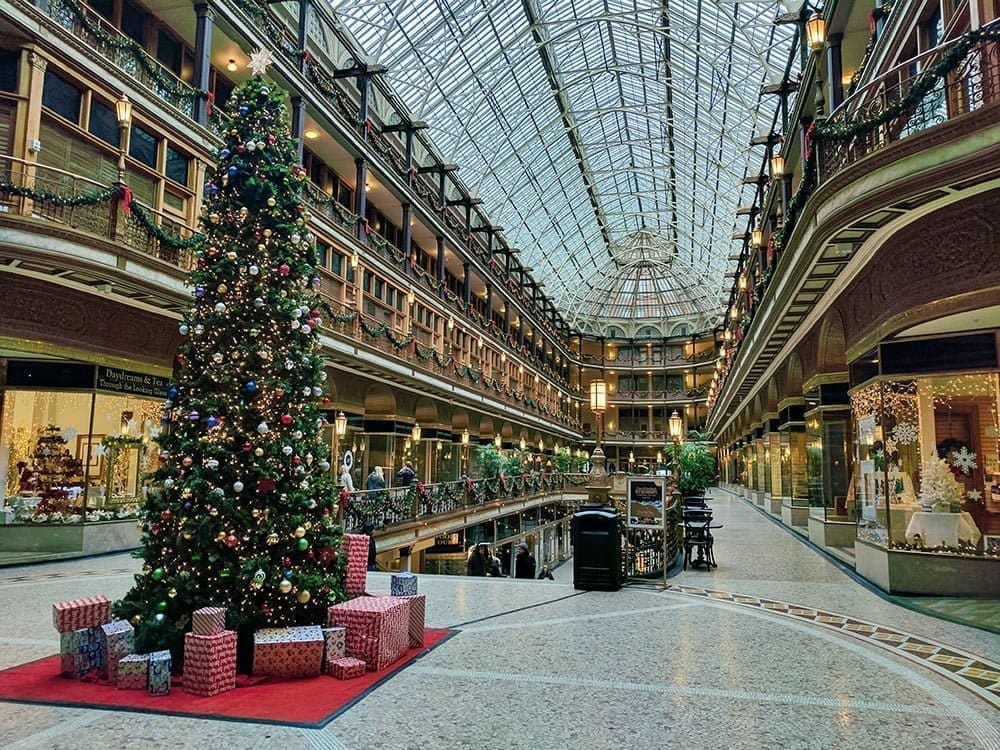 7 Ways to Prepare Yourself for a Busy Christmas Period
We are getting close to Christmas now and you will already have noticed footfall increasing. With retailers taking an average of a fifth of their annual revenue during this season, you know how important it is to get your strategy right. That is why we have come up with these ways to prepare yourself for a busy Christmas period, which will hopefully also be a profitable time of year too. Preparation is key and you still have time to put in place these tactics to harness the awesome power of the Christmas shopping rush.
Know Your Stock
Before you launch into the full-on chaos of Christmas, ensure you know exactly what inventory you have. This is important because it helps you keep track of what is selling well. With this information, you know when to re-order so you do not run out, but you also know what to highlight on the shop floor. If an unexpected item is proving popular, you can turbo charge it by displaying it prominently in a showcase, on a mannequin or on the end of a garment rail in full view of the main traffic through your store.
Understanding when you are getting low on stock is vitally important because running out before you order additional units can lead to missed sales and lost revenue.
Attract Attention
Following on from the previous point, now is not the time to hide your light under a bushel. You only have so many days before everything closes down for Christmas so show off your best, most popular products and get your branding anywhere that you can.
Create stunning displays to make the retail experience unforgettable for tired shoppers. Show off how great they would look in that dress, how handy that tool is for the problem they might have, why they simply must buy that gift for cousin Jennifer right now. Your displays can truly affect purchasing decisions as customers start to panic about getting all the presents they need.
But you shouldn't limit your showing off to the shopfloor. Showcase those stellar products online and in all your social media posts. Tell people what you have left in store and when you are open for them to come and buy it.
Increase the Number of Payment Opportunities
With more people in the shop, there can often be queues to pay for goods. This doesn't look great to shoppers as they walk through the door. They might be concerned that even if they find that perfect gift, they will be stuck there for ages waiting to pay.
Adding different point of sale opportunities is much easier to do now than previously, thanks to the advances in mobile and wireless technology. So take advantage and split that single, big queue into a few smaller ones. It doesn't look as ominous to other customers and should give them the confidence they need to shop with you.
With people still concerned about social distancing, this can also help disperse crowds and make it feel like a safer experience in your shListen to Your Customers
You don't get a second chance to make a first impression, as the old saying goes, so make sure you do everything in your power to make visiting your shop a joy. This means listening to your customers and taking feedback on board to help you improve in the future.
You should have systems in place to collect customer feedback, so dig into the data and see what they think about how your shop is set up and how it could be improved. These are real life people who have used your shop in the way you want more people to. What they say tells you so much about how others perceive your shop.
If you get the customer experience right before the real rush for Christmas, you will know you have done everything to iron out any issues and to give yourself the best chance possible of maximising sales.
Want to Get Christmas Ready?
If you want help with displays, point of sale items or any other feature that will help you prepare for a busy Christmas period, talk to us today. We can help you with your requirements, based on many years of experience working with fantastic retail organisations around the UK. Call us now.