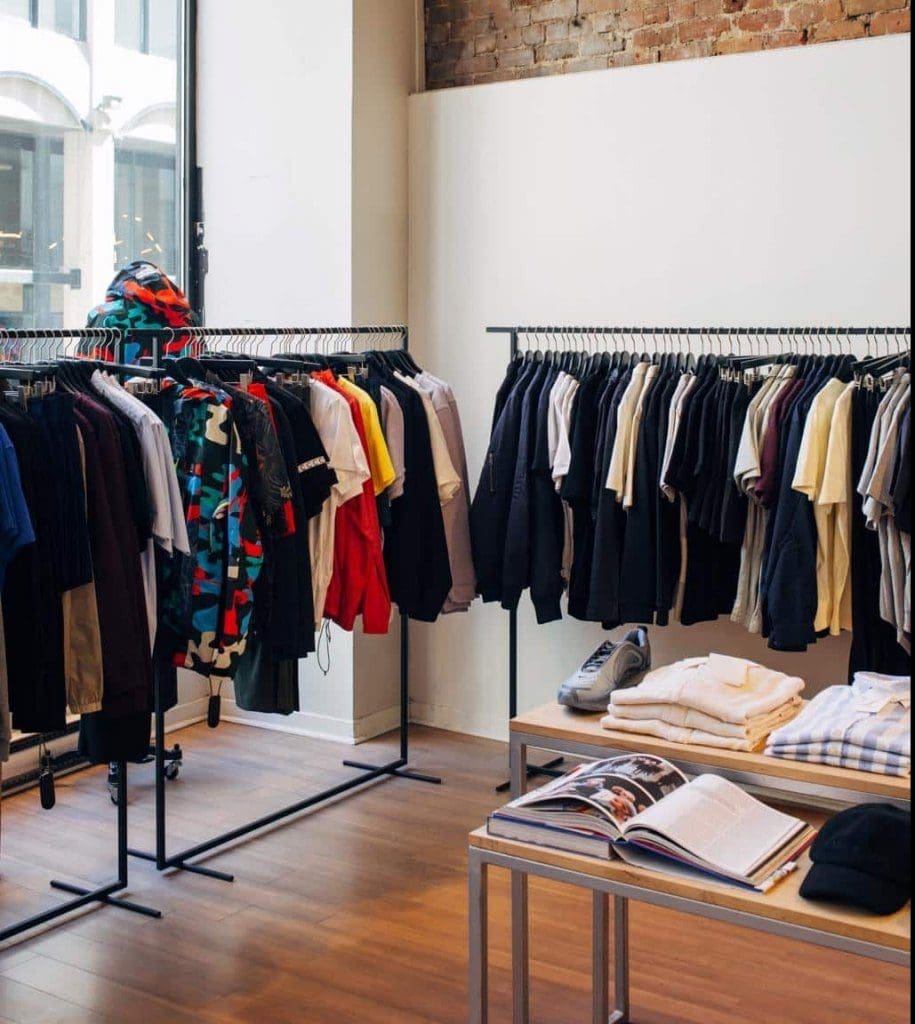 The Steps You Need to Take When Shopfitting a New Store
Shopfitting a new store can seem daunting. There are so many decisions to make. However, there is no need to worry. At The Retail Factory, we supply retailers both old and new with the items they require to ensure their shop floor looks enticing, organised and striking for customers. As well as picking the correct shopfittings, there are a number of other considerations to make and we have put together a list of the most important things for you to bear in mind when creating the perfect retail environment. Here's The Retail Factory's guide to the steps you need to take when shopfitting a new store.
Step 1: Make a Plan for the Space
The first step when shopfitting a new store is to carefully think about what you want from the space that you have. Before you fill the room with rails, slatwall and gridwall, and order in the mannequins and everything else, you need to work out how you want your customers to experience the space.
Create a plan that shows how you will guide them round the shop floor in a way that ensures they see as much of your stock as possible. Avoid dead ends and pinch points if possible as these issues colour their experience of your shop. If it is uninviting or confusing, they might give up and leave.
There is a theory that shoppers tend to turn right when they enter a shop, but there is no real evidence that this is a genuine trend across the world. Take this detail with a pinch of salt. However, it is definitely worth keeping the entrance to your shop welcoming and clear to entice as many potential customers through the doors. This is the very basics of effectively shopfitting a new store.
Step 2: Sort Out Your Lighting
Lighting is an effective way of adding extra texture to your shop display. That is why it is important to get it just right. Choose the lighting for your new retail premises based around what you want it to say about your brand. Do you want dark and moody, bright and cheerful or somewhere in between? You might pick coloured lights or spotlights to draw the attention to your featured lines.
Whatever the style of lighting in your new store, make sure that your customers can see the items they are browsing clearly. If they struggle to be able to scrutinise your products, they may give up and find a shop with better lighting!
Step 3: Set Your Budget
Once you have the ideal plan and lighting scheme worked out, you need to set a budget and work out how you can make your dream come true within the limits you set for yourself. You need to know how much you have to spend on shopfitting a new store. This will dictate how your displays work and how extravagant they are!
Start with the essentials and work from there. If you need any extra help, all of our customers have their own account manager who is available to chat on email, on the phone or in person. They can offer you advice on what your priorities should be, given your budget and based on their vast experience of helping beginners shopfitting their new stores.
Step 4: Create a Stunning Window Display
Ahead of the launch of your newly shopfitted premises, you will want to build excitement with your prospective clientele. Your window display is the perfect opportunity to tease what is to come when your doors open. While the work goes on inside to bring the shop up to standard, the window display masks that and gives customers a taste of your offering.
Pick some of the lines you expect to be most popular and show them off. Change the display a couple of times before the official opening to show a spread of different items on offer, and make sure you advertise the opening date in the display as soon as you have a concrete idea of when it will happen.
Once you open, make sure the window display stays fresh and updated to show everyone that there are more reasons to try your store for the first time as well as to come back again soon. You can also make a seasonal display and advertise any in store promotions you intend to run too.
Step 5: Launch Your New Shop
One of the most satisfying and scary parts of shopfitting a new store is the opening. Lay on a launch party and invite local tastemakers, influencers and press along to look around. Provide wine and nibbles, network with your guests and sell your dream to them as you show off all the hard work you have put into creating your new store.
For any help with shopfittings, mannequins, or any other retail supplies, call The Retail Factory on 0333 016 4182.