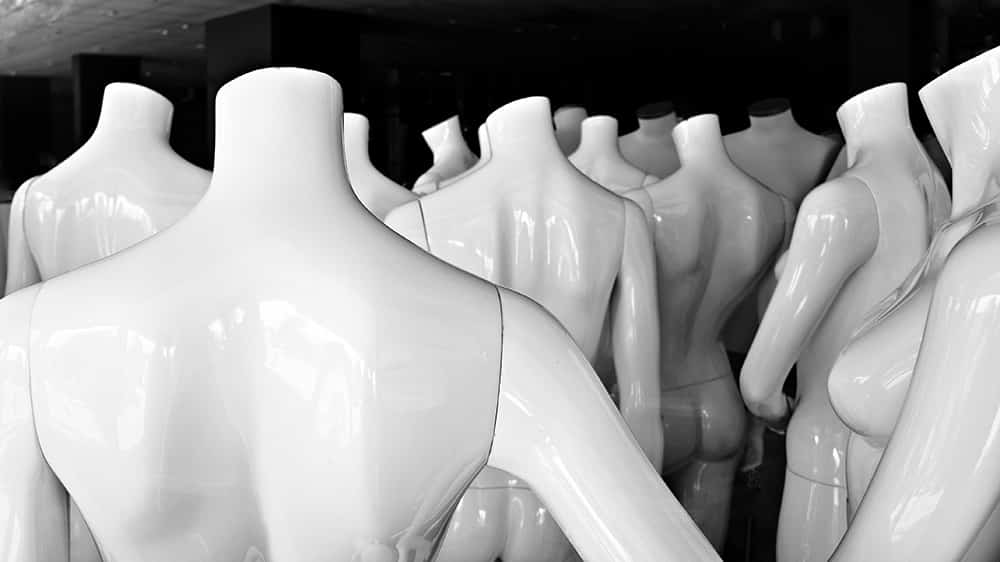 The Benefits of Mannequin Hire Over Buying
Many retailers buy their own mannequins to enhance their shop displays, but there are a number of reasons why mannequin hire might suit you better. It could be more convenient, work out more cost effectively, allow you to more easily change your displays with the seasons or allow you to move around to various locations without having to shift mannequins As well as supplying mannequins to shops all over the UK, we also provide a mannequin hire service too. It's very simple; you pick the types of mannequins you want from our selection and we send them to you (next day if you need it) and collect them when you are done.
Reasons for Using Mannequin Hire
● Helping you get started
Hiring mannequins is a great way to work out which types of dummies fit your brand and store design without having to make a commitment to buy a range of mannequins that turn out not to be right for your individual situation. You can experiment without risk and then find the mannequins you might want to buy.
● Staying within budget
When you launch a shop, you have a huge number of expenses to pay out. Hiring mannequins cuts down your initial costs, leaving you more budget for marketing your new venture.
● You don't have a permanent base
Many people who hire mannequins do not have a permanent retail space and instead use the dummies to show off products at special events and pop-ups. In these situations, you may not have access to storage facilities to keep your own mannequins between events, so hiring them in before each show makes a lot of sense. In addition, for one-off events or if you only use mannequins very occasionally, it makes more financial sense to hire a mannequin than to buy.
● Seasonality
Another reason for using mannequin hire is if you require different dummies for different seasons or the style of your display changes dramatically over the course of a year. Buying a whole range of mannequins to create one type of display and then replacing them all by buying a new set three months later is not practical. In this case, mannequin hire could be a tempting option that allows your creativity to flourish.
Mannequin Hire Uses
We have all sorts of different clients who use our mannequin hire service. They use them for a number of different situations. At a trade show or exhibition, it is essential that you capture the attention of the attendees by standing out above your competitors. A well designed and striking mannequin display can really bring your product to life and tempt people over to your stall.
Other mannequin hire customers organise fashion shows where the hired mannequins complement the real life models and give the audience a chance to see the items on display up close. Charity shows are another destination for our hire mannequins, as are press days and conferences.
When launching a pop-up shop, hiring mannequins keeps costs down but allows you to present a professional and eye-catching display that will encourage people to visit and shop. It also means that you don't need to find somewhere to store them once the pop-up shuts down.
Some people also hire mannequins to help with training visual merchandisers. There is no better way to learn than being hands on and a hired mannequin allows the trainees to practise their skills under tuition before they take on the challenges of creating real displays in store.
How to Hire Mannequins
Visit the Mannequin Hire page now to find out more information and to fill in an enquiry form to let us know more about your needs. Alternatively, call 0333 016 4118 to talk to a friendly member of The Retail Factory team today.
If you want to buy mannequins instead, take a look at the dedicated page of our website and call us for any help that you might need.