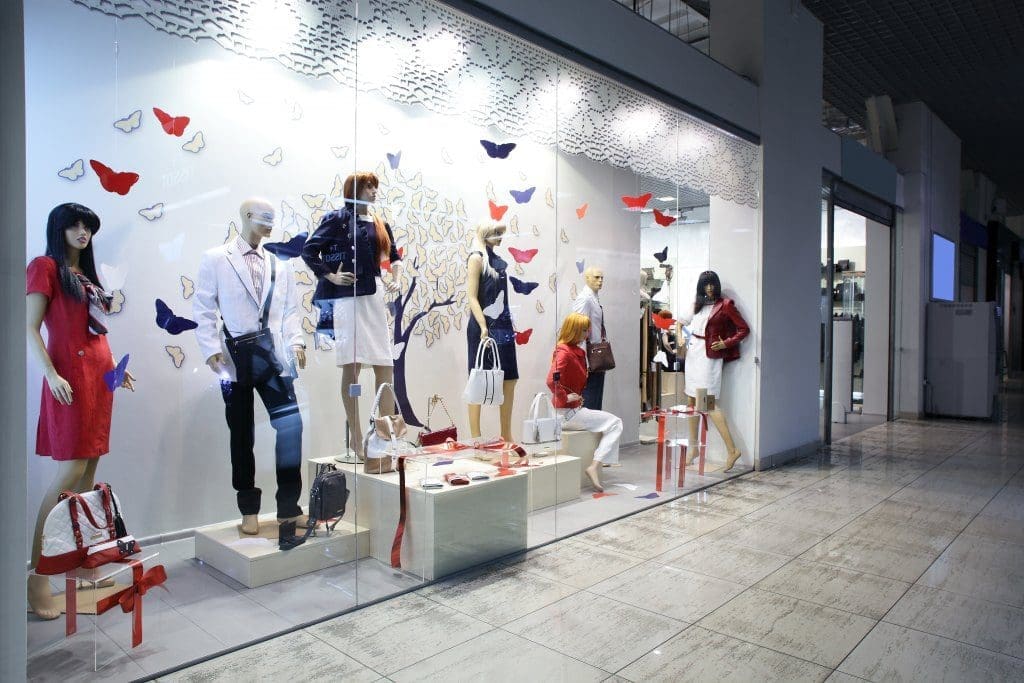 Innovative Uses of Shop Mannequins During Lockdown
Of course, your regular shop mannequin is a staple of the retail world, but whilst much of the planet has been in lockdown, those store dummies have not been sitting, standing and leaning idly. They have been busy performing unusual and interesting tasks whilst there has been no call for them to sport fabulous fashions and accessories.
Anyone who works in retail knows how flexible mannequins can be, playing the part of an achingly cool teenager one day before being transformed into a genial pensioner the next. But shop mannequins can also transform sporting events and fight crime amongst many other uses. Keep reading to find out about the most innovative uses of shop mannequins during lockdown.
Sport Fans
You've heard of sports mannequins, but this takes it to a whole new level. Although most industries across the world have been effectively shut down, waiting for an end to the coronavirus pandemic, many of the world's biggest professional sports have continued, with players plying their trade in empty stadia. Apart from some innovative clubs who attempted to recreate the look of a packed arena, if not the atmosphere.
Taiwanese baseball team Rakuten Monkeys dressed a number of robot mannequins in team shirts and placed them around the Taoyuan International Baseball Stadium. "Since we are not allowed to have any fans in attendance, we might as well have some fun with it," said the Chinese Professional Baseball League team's general manager Justin Liu. "We went with 500 robot mannequins to comply with the current CDC guideline."
It wasn't just baseball fans though, football also muscled in on the action. Even though Belarus was still allowing spectators to attend matches in April 2020, many fans decided to stay at home for fear of contracting the virus. Belarusian Premier League side Dynamo Brest decided to fill the gaps with a number of shop dummies. They had photographs of the faces of fans, who had bought tickets but declined to attend, placed onto their heads as their team took to the pitch in the semi-final of the nation's cup competition.
However, one South Korean team took this concept a step too far. FC Seoul had to issue an apology after fans watching online complained that they had filled the seats with, um, adult dolls if you see what we mean. The management insisted they were, in fact, premium mannequins. However, having compared their dummies with our premium mannequins, there is not a whole lot of similarity. Promise.
Law Enforcement Mannequins
In Scotland, shop mannequins provided a completely different service. In fact, they actively contributed to the safety of the community. Although the news of Debenhams closing its doors in Aberdeen permanently is incredibly sad, at least some good has come from it. Twelve of the shop's mannequins have taken up a new role, dressing as police officers and encouraging drivers to stick to the speed limit.
The dummies were decked out in high visibility jackets and stationed by roads in the Aboyne, Upper Deeside and Donside districts following a request from a local councillor. The idea is that motorists glance at the figure and immediately slow down, thinking there is a police speed camera site. Little do they know the authoritative figure was most recently spotted modelling jumpers and slacks in the Granite City. Local school children have already nicknamed one of the undercover officers Bob.
The councillor behind the plan, Geva Blackett, says she was inspired by the tale of a mannequin used for the same purposes in Braemar, also in Aberdeenshire. Allan the police mannequin hit the headlines in January 2021 after he was stolen whilst on duty, informing drivers of the oncoming 30mph zone. The only lead so far came from witnesses who say they saw him being stuffed into a "beige car", but the missing mannequin mystery remains unsolved.
Fine Dining Mannequins
In Virginia's Blue Ridge Mountains in the east of the USA, mannequins have never been so refined. When the state started easing coronavirus restrictions following the first wave in spring 2020, a Michelin starred restaurant hired a team of mannequins to aid social distancing.
The Inn at Little Washington dressed the dummies in 1940s clothes and placed them strategically at tables to keep the real life diners more than two metres apart. It also had the added benefit of ensuring the restaurant seemed busier and more bustline than it was given the fact it was only allowed to open at 50% of capacity.
What Shop Mannequins Can Do For You
You may not need shop mannequins to bolster your sports crowd, but sports mannequins can do wonders for your business. They come in all sorts of shapes, sizes and poses. There are sports mannequins for football, tennis, weight lifting and many other pastimes. With many of us taking up new sports to shift some of that lockdown weight and from necessity after the gyms were closed for so long, now is the time to boost your displays with sports mannequins.
Of course, if you don't sell sportswear, there is still a mannequin for you. We have gender neutral mannequins, sitters and leaners, pregnancy and all other manner of dummies to help you create that perfect display. Contact us today to find out more.