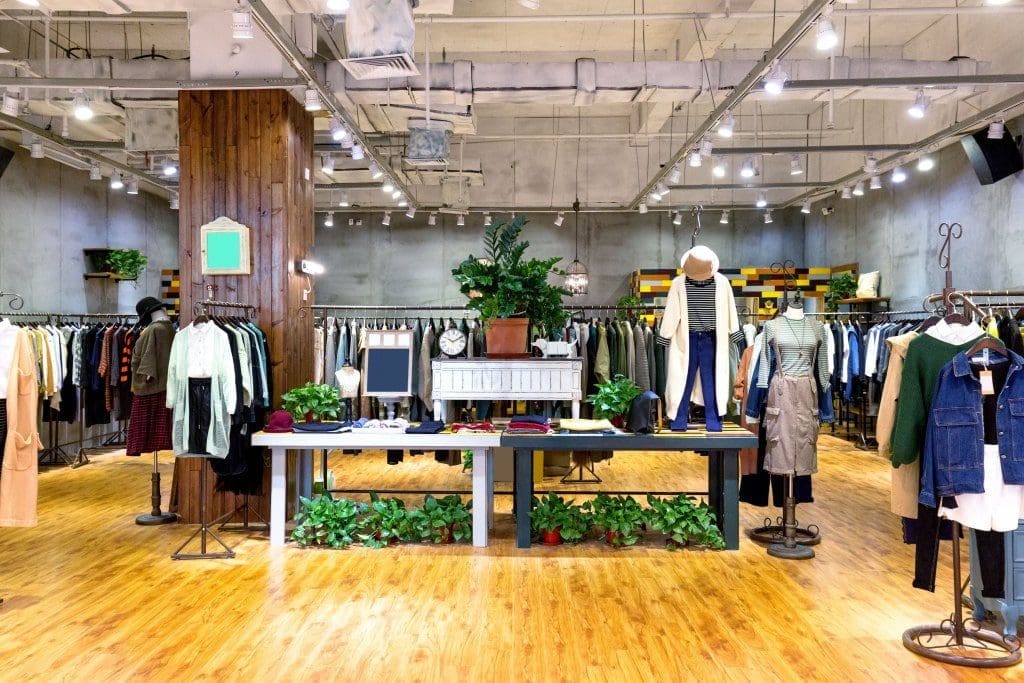 How to increase Footfall in Retail as the UK Opens up Again
On Monday 12th April 2021, retail in England opened up again and management and staff around the country breathed a sigh of relief. It has been a tough time for anyone involved with the industry since the start of the first lockdown in March 2020 but with a widespread vaccine rollout and dropping infection rates, there could be light at the end of the tunnel.
However, the question of how to increase footfall in retail remains as we venture into this new, hopefully, post-Covid world.
Shopping is not the same as it was before coronavirus hit. Customers have grown used to the convenience of online retail and are still wary of venturing into crowded spaces. Furthermore, they are out of the habit of browsing bricks and mortar stores. What was once a relaxing lunchtime or after-work activity or a social event at the weekend was replaced for large swathes of the past year with socially distanced walks and Zoom quizzes. So we have put together some suggestions for how to reassure customers that it is safe to shop in person and how to encourage them to do so at your shop.
Make Sure You Are Covid Secure
Queues are funny things. Sometimes they can add to the buzz about a new product or event. The sight of hundreds of excited shoppers in line, eager to get their hands on the new iPhone or whatever can generate column inches. But in general, before Covid, if you saw a queue outside the shop you wanted to visit, you would be put off at the thought of having to wait around. Post-lockdown, a queue is a marker of confidence. It shows that you are committed to the safety of your customers.
They need to be certain that you are doing everything you can to look after them, and the visibility of Covid-secure measures may remain important for a number of years, according to many experts. Restricting the numbers inside shops is one action to take, as are providing hand sanitiser stations, signage reminding customers of social distancing, sneeze guards at the till, and so on.
Anything you can do to make your store look like a safe place to shop, the better. This will be an important form of reassurance for shoppers for a long time yet.
Use the One Way System to Your Benefit
Once you have the footfall in your shop thanks to your confidence-boosting safety measures, you can make them work to your benefit. Implementing a one-way system around your shopfloor prevents people from having to pass each other at close quarters, but it also means that you can direct your customers exactly where you want them.
You can route them around the displays that you want to promote the most, ensuring they approach them in a way that shows them off to their fullest.
Make Your Displays Pop
There has been so much work that has had to go into preparing shops to reopen that those "added extras" may have been missed out. Ordering stock, carrying out risk assessments, cleaning the premises and bringing back staff from furlough and getting them up and running with Covid-secure procedures have had to take precedence, but the look of your displays is definitely key if you want to increase footfall in retail.
You need to make customers fall in love with shopping in person again. You have to give them the experience that buying online can never offer. You have to make it an event and ensuring your displays pop is part of that. Pick your statement pieces and dress them on a range of dynamic, flexible mannequins that you can place in all manner of eye-catching poses.
Experiment with displays that stand out from your rivals and play with what makes your shop unique. There is so much more personality to bricks-and-mortar retail, so put your efforts into showing that off and drawing in the customers.
Entice Customers with Pavement Signage
The queues that build up at shops due to coronavirus restrictions can prove an opportunity to market yourself. By placing pavement signage outside your store (if your local authority allows it) can help build the anticipation for your waiting customers and encourage them to stick out the wait as well as encourage passers-by to join the queue.
Promote your new lines, your most exciting merchandise and the reasons why people should come into your shop and spend money. Not only do you talk directly to those in your queue, but if the signage is bold enough, those waiting to enter your neighbours' premises will also take notice too.
Ready to Increase Footfall in Retail?
Are you ready to step up your efforts to increase footfall in retail following the country opening up again? If so, we can help with all the shopfittings, mannequins, signage and more that you could wish for.
Every customer at The Retail Factory is partnered with their own dedicated account manager. We don't rely on bots or other technology to bat away your enquiries, we are here to take your calls and emails whenever you need us and to answer any questions you have.
Contact us today to discuss how we can help you boost your footfall.