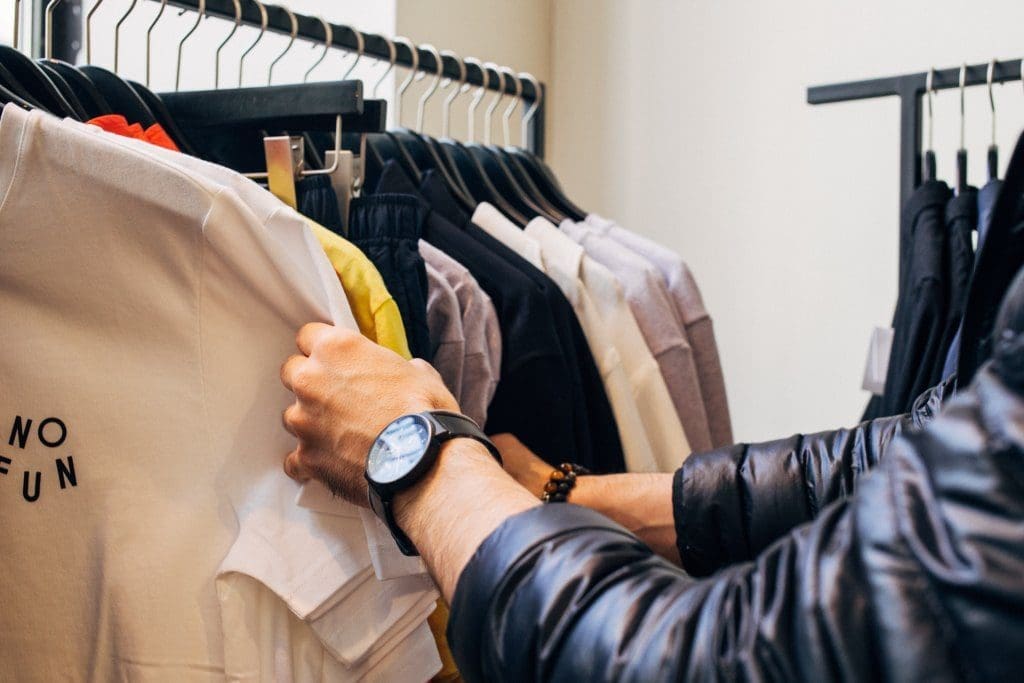 How to Harness the Power of the Impulse Buy With Shop Fittings
We all indulge in an impulse buy now and again don't we? Well, the statistics say that nearly four-fifths of us do. A survey found 78.8% of Brits admitted to making an impulse purchase, with 22.9% claiming to do so on a weekly basis. The people behind the research crunched the numbers and found that this equated to £200 per person a month and a total of more than £140,000 over the course of a shopper's life.
These numbers show why you need to not only present your main lines in an attractive and enticing way, but also promote those little extras that shoppers can pop in their basket despite not even realising they needed them until they saw them.
What is an Impulse Buy?
Very simply, an impulse buy is an unplanned decision to purchase a product or products, usually made just before they make their planned purchase. It could also be the purchase of an item they had not even considered before after visiting a shop for another reason and having originally decided not to make a purchase at all.
There are a number of methods you can implement to increase the chances of shoppers making additional impulse purchases when they are in your shop and we have compiled them here to give you some inspiration!
How to Increase Impulse Buys
1) Group Items That Go Well Together
Your customer might come into your shop to buy a skirt that they have seen. That's great, they are intent on making the purchase. However, can you upsell them with an impulse buy or two as well?
If you get your display right, this is entirely possible. Once they see the skirt on the mannequin, matched with the perfect top and handbag combination too, they might be tempted to add them to their basket as well. Make sure the items are close by and easy to find, making use of multilevel garment rails.
It doesn't just have to be clothes. You can group all manner of different items together that complement each other and which will appeal to shoppers who had originally just been looking specifically for just one example of those items.
2) Use Your Digital Resources
Another way to guide shoppers towards items they might not have previously sought out is through your digital channels. Keep an active social media presence to let your followers know what is new in store, what is on offer and what you want to promote at the moment. You never know, they could be idly scrolling one day, notice your post and come pay you a visit to get hold of the item they never knew they needed.
You should also make sure you use your mailing list wisely. Letting people know what is going on, giving them exclusive sneak peeks and VIP offers engages them and encourages them to come and see you for an impulse buy or two.
3) Use Your Point of Sale Effectively
Sometimes you can snatch a sale at the last minute by using your point of sale area effectively. This is the place for smaller items of a lower value than those in the rest of the shop. Customers make these purchase decisions much more quickly than those on the shopfloor because they are aware that there is a queue and the staff member on the till is putting their items through.
An impulse purchase of a small item is less risky for the customer, so you should use this space to sell items like batteries, gum, sweets, keyrings and so on. Have these items at the till, but also alongside the queuing area so they can catch the customer's attention whilst they wait to be served.
4) Make It Too Good To Turn Down
One of the key drivers of impulse buys is a special offer. If you have an exciting promotion on, then shout about it. Bring the items to the end of the rail, make it take pride of place on your gridwall display, create an eye-catching sign to draw eyes to the amazing deal you want to tell them about.
Limited time offers help to create the urgency that leads to an impulse purchase, so make sure you let people know how long the offer is on or whether it is a 'once it's gone, it's gone' affair. That will inspire many people to grab what you are offering for fear of missing out on a bargain. If the shopper senses value and is concerned about not taking advantage of it, you have created the ideal environment for an impulse buy.
For help kitting out your shop in a manner that inspires an impulse buy, contact us today.