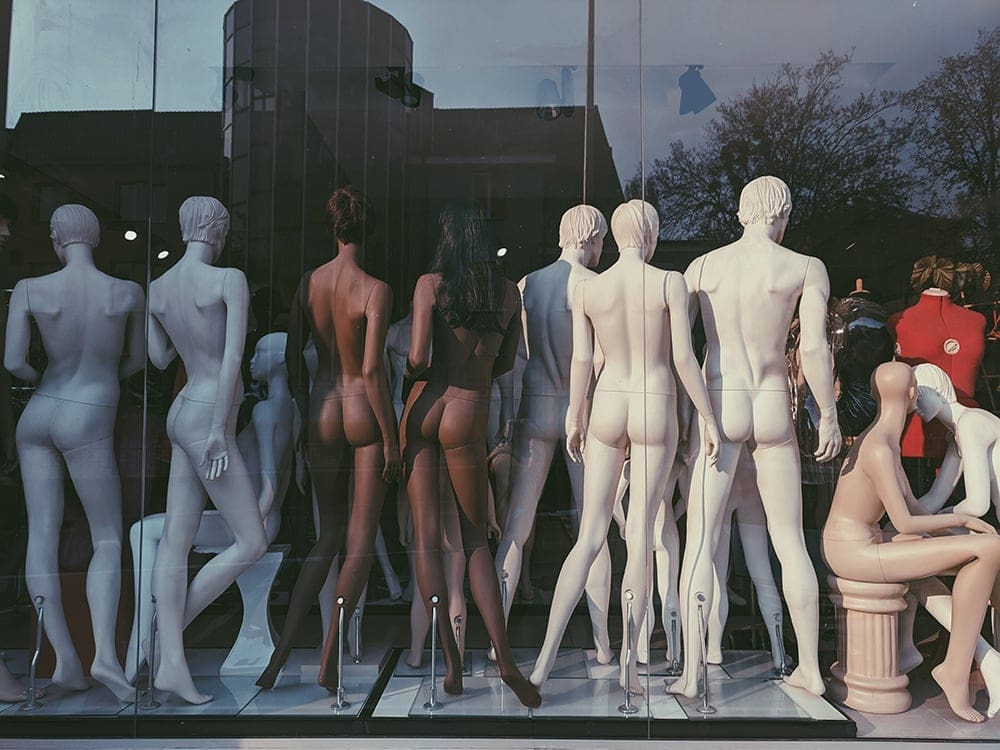 Different Uses for Mannequins
Mannequins have been around for centuries and, in that time, have been used for many different purposes. They developed from dress forms as early as the 15th century, when milliners and dress makers used them to display their creations for customers. Tailors tended to use headless dummies for the purposes of creating pieces, but as the Industrial Revolution automated the manufacture of clothes, the use of mannequins became less common. Of course, there was still a market for bespoke, unique clothing, but much of the UK's clothes making became centred around industrially built garments, created to set pattern sizes. This meant that the mannequin was no longer the major player it had once been behind the scenes in the textile business. However, the idea of creating human forms continues to this day both in the retail sector and elsewhere. Here are some of the different uses of mannequins.
Crash Test Dummies
Mannequins play a key role in our safety. Crash test dummies are created to represent both adults and children in height, weight and shape so that experts can understand the effects on humans of the safety features of cars when in accidents.
The creation of dummies for this task came after engineers had exhausted other avenues such as using willing volunteers to take part in simulated crashes, not to mention the period of time in which they carried out their experiments with dead bodies!
Today, the dummies take on the role and have been responsible for saving millions of lives thanks to their part in the evolution of motor safety.
CPR Training Dummies
If you have ever taken a first aid course, you will probably have used a mannequin to help you learn the correct technique for implementing CPR. Cardiopulmonary resuscitation training teaches you to compress the chest and deliver rescue breaths.
These mannequins are specially made to simulate the way the body of a person requiring first aid would react, allowing CPR trainees to get a feel for the real life experience. They are also another great example of how mannequins have helped save lives.
Art Models
It is a tedious job posing for an artist. It could take hours for the painter to really capture the image in front of them and for the model, this can lead to pain from holding the same pose for so long.
There is a solution, though. Many artists use a mannequin with moveable limbs to strike the same poses as a model, but without the risk of weariness. They can position the mannequin as they like and even dress it with clothes to help them create sketches and paintings of humans but without having to listen to complaints.
The posable limbs allow them to achieve a lifelike image on the canvas.
Sports Fans
During the coronavirus shutdown, many of the world's biggest professional sports continued even when they weren't allowed to host spectators. In order to try and recreate the look of a packed stadium, some teams hired mannequins to fill the seats.
Taiwanese baseball team Rakuten Monkeys dressed a number of robot mannequins in team shirts and placed them around the Taoyuan International Baseball Stadium. "Since we are not allowed to have any fans in attendance, we might as well have some fun with it," said the Chinese Professional Baseball League team's general manager Justin Liu. "We went with 500 robot mannequins to comply with the current CDC guideline."
Visual Merchandising
But obviously, the most common use of mannequins is for shop displays, showing off garments to customers who want to see what they look like when worn. You can pair clothes too, so that you can cross sell the perfect jumper to go with those trousers the customer came in to buy.
If you want to get hold of shop mannequins for your retail space, talk to us today and we will help you find the perfect dummies to carry your clothes.